Mortlake SW14
Locksmith services we offer in Mortlake.
24/7 Locksmith Services
Fully qualified, insured and police vetted locksmiths are now present in Mortlake, SW14, delivering high quality services at low prices, immediate assistance and a wide range of British locks. You are stuck in front of your residence, office or car and you can't go anywhere because you are afraid for your property's security? You locked yourself out and you just stand there, in front of the door, with your children, associates or friends? We are here to help. With latest technology equipment and proper tools, we can open any door in just a few minutes by lock picking and we can easily drill the lock when that does not work. Either way, we will leave your property properly secured.
Mortlake Locksmith: Residential and Commercial
Call 0203 002 8245 now and ask for an estimate price for your residence or commercial space, as well as car lock issues and we will offer free quotes. We offer the best price ranges in town and you will benefit from 180 days carefree warranty, 24/7 customer service and a 30 minute response every time you have a lock issue. Keep our contact number close, tell your neighbours and rest assured that we will deliver the best services. Even when you just need a routine check-up from one of our locksmiths, we will take every detail seriously.
Locksmith services in Mortlake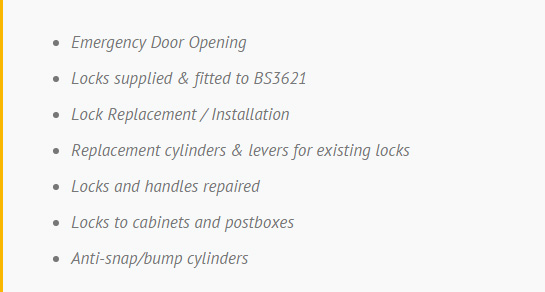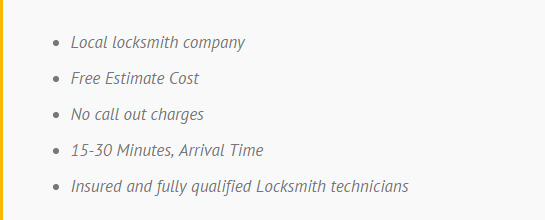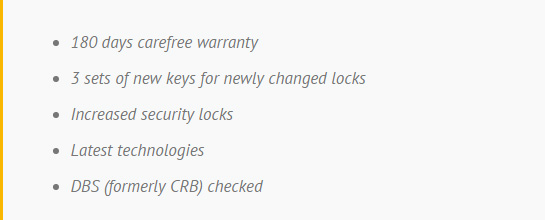 All external doors must be fitted with at least one BS3621 Lock. Your content insurance could be void with out it. We supply and install only Full range of insured approved locks:







Description
Price
Emergency Door Opening (fixed prices)



£50 simple non destructive entry (if possible)

£130 drill ( high security lock )
Lock Change (labor)
£49 / lock
Fresh Lock Installation - add second locks on doors
£69/hour
New Lock: (depending on: size, security level, brand)
from £45 (1 year warranty)
Open Car/Key Extracting
£120
Car key replacement
89 + parts ( depending on model )
Mail Box Change / Lockout
59
File Cabinet Change / Lockout
£59
UPVC doors/windows repair/open

£69 + parts
Open Safe
from £120
Cancellation Fee (you can cancel at anytime however you will be charged a call out fee if the locksmith was dispatched to your property before cancellation)
£40
Metal Plate
£10

Extra key
£18

Banham Lock Opening

£150
Double Euro Maxus
M-6P-AD3
6 Pin
Anti Drill
3 Keys


£135

Double Euro TSS
M-6P3
6 Pin
3 keys


£95

Versa High Securiy Cylinder
3 Keys
£135

Double Euro Security Cog Fire escape Evva
M-TT-FE3
Thumb-Turn
Fire Escape
3 Keys
£320

Double Euro ABS Magnetic
HS-1AS-BS3-SKC-M3
Insurance Approve
High Security,
1 Anti Snap,
British Standard 3 Star
Security Key Card
3 Magnetic Keys
£425

Double Oval Maxus Heavy Duty
M-6P-HD-AD3
Medium Security
6 Pim
Heavy Duty
Anti Drill
3 Keys
£245

Rim Era
B-5P3
5 Pin
3 Keys
£95

Rim TSS
M-6P3
6 Pin
3 Keys
£135

Traditional Night-Latch
BL-SB
Basic Latch
Security Button
£165

Modern Design Narrow Night-Latch
ML-MD-SB-NS40
Medium Latch
Modern Design
Security Button
Narrow Size
£265

Modern Night-Latch
ML-MD-SB60
Medium Latch
Modern Design
Security Button
£285

Heavy Duty Era Night-Latch and Rim Set
HS-BS-AD-HD-PA3
Insurance Approve
British Standard
High Security
Heavy Duty
Anti Drill
Police Approved
3 Keys


£785
Traditional Yale Narrow
BL-SB-NS40
BASIC LATCH
Security Button
Narrow Size
£285

Rim Yale
B-LPM
Basic Security
Pin Locking Mechanism
2 Keys
£115

Deadlock Legge
M-BS-5L-AD2
Insurance Approve
British Standard
5 Lever
Anti Drill
2 keys
£285

Sash-Lock Legge
M-BS-5L-AD2
Insurance Approve
British Standard
5 Lever
Latch Mechanism
Anti Drill
2 Keys
£360

Euro Profile Sash-Lock Union
M-AS-EP
Anti Saw Dead Bolt
£325

Detainer Union Heavy Duty Deadlock
HS-5L-HD-AD2
High Security
5 Lever
Heavy Duty
Anti Drill
2 Yellow Keys
£885
Deadlock Union Anti Saw
HS-5L-AS2
High Security
Anti Saw Deadbolt
5 Lever
Curtain Security Key Entrance
2 Keys
£295
Deadlock Era
B-3L2
Basic Security
3 Lever
2 keys


£160

Deadlock Era
B-3L2
Basic Security
3 Lever
2 keys
£160

Deadlock TSS
B-3L2
Basic Security
3 Lever
2 keys


£160

Window Bolt
WB2
2 Keys
£55

Door Chain SKS Narrow
DC
£55

Padlock Squire Home Code
HC-PS
Hardened Steel
Double Locking
Recodeable
£85

Padlock Maxus Weatherproof
WP-SR4-SG5-AS2
Laminated Steel Padlock
Security Rating 4
Anti Saw
Security Grade 5
2 keys
£95

Padlock Maxus Marine
RP-WP2
Rustproof
Weatherproof
Stainless Steel
2 Keys
£45

Padlock Maxus Heavy Duty
SG8-AC-AS-AB
Security Grade 8
Anti Crop
Anti Saw
Armoured Body
£165

Code Lock TSS Heavy Duty
CL-HD-R
Internal Security
Heavy Duty
Recodeable
£385
Over-night Upvc Mechanism
ON-UM-EP
Security Case
Euro Profile
£385
Rim ABS MAGNETIC
High Security
Anti Drill
Anti pick
Heavy Duty
Anti Bump
3 magnetic keys
Security Key card
£425
Rim Yale
M-BS1-6P-AD/P/B2
Medium Security
British Standard
6 Pin
Anti pick
Anti Drill
Anti Bump
2 Keys
£175

Multi-Point Security Mechanism Case


£125-£575

Full Multi-Point Security Mechanism


£175-775£

Metal Plate


£10

Mail box security locks


£45-£165

Upvc security handles


£120-£220

Tower bolt
TB102
£20-£75

Double Euro Versa
M-1AS-6P5
Medium Security
1 Anti Snap
6 Pin
5 Keys

£185

Detainer Union Heavy Duty Fire Escape Latch
HS-5L-HD-FE2
High Security
5 Lever
Heavy Duty
Fire Escape
2 Yellow Keys
£885

Deadlock Union Heavy Duty
HS-BS-HD-AT3
Insurance Approve
High Security
British Standard
Anti Drill
Heavy Duty
3 Yellow Keys


£625

Forensic Security Door Chain System
HS-HDA-FDTS
The Ultimate Home Security Burglar Deterrent System
High Security
High Decibel Alarm
Forensic DNA Trace Spray
Linked to your property
£625

Mul-t-lock cog double euro with thumbturn
HS-DR-SKC-FE2
Security key card
Anti pick
Anti saw
DRILLING RESISTANT
FIRE ESCAPE
2 keys
£680

Double Euro Banham Replacement
M-6P-AD3
6 Pin
Anti Drill
3 Keys
£485
Double Euro Pioneer
HS-2AS-BS1-6P3
Insurance Approve
High Security
2 Anti Snap
British Standard 1 Star
6 Pin
3 Keys
£285

Double Euro Brisant Fire Escape
BBS-1AS-TT-6P-FE3
Insurance Approve
British Standard
1 Anti Snap
Thumb-Turn
6 Pin
Fire Escape
3 Keys
£325
Avocet ABS High Security cylinder
£200
Prices do not include VAT taxes
The default VAT rate is the standard rate, 20%. VAT is levied on most goods and services provided by registered businesses in the UK.